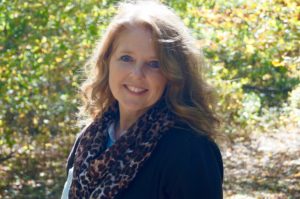 My desire to know God started as a very young child and has continued to grow into a strong love for the study of God's Word. Each morning starts with a cup of coffee and time in God's presence – my favorite part of the day. God continues to do a work in my life each day through this time spent with Him. I find that when I start my day out with God, I am more likely to remain in His presence and experience the rest of my day through His eyes.
It is a privilege to serve God in every area of my life – my family, my Church, and my job. I am a mother of three beautiful daughters and a wife to the most amazing man I know – Scott Sherwood. It is a privilege to work alongside this man of God as we pour out our lives in humble service to our Lord. We are dedicated to going where He wants us to go, doing whatever He calls us to do.
Beyond the calling God has given me to serve through the Church of the Nazarene, He has also graciously given me the opportunity to serve Him through the ministry of Living Alternatives Pregnancy Resource Center in Illinois & Indiana. This is more than just a job, it is a calling to a front-lines effort to save the lives of preborn babies and share the love of Jesus Christ with women searching for hope.
IN 2010, God prompted me to start journaling my walk with Him through an email I entitled "Morning Coffee". During this time I have grown leaps and bounds in my understanding of His call on my life. I have written a 365-day devotional book, a journey through the Bible chronologically from Genesis to Revelation. I humbly invite you to share each morning with me as we spend time in God's Word over a cup of my morning coffee.